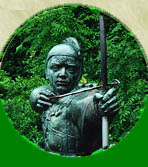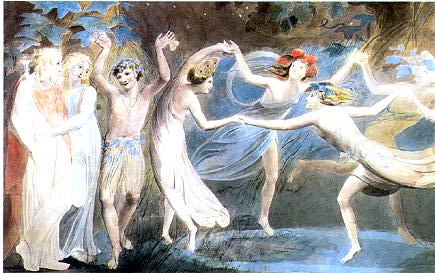 Oberon, Titania and Puck by William Blake, c.1785
This site is dedicated to Puck, that mischievous imp of English folklore, also known as Robin Goodfellow or as a Hobgoblin. This trickster was immortalized in William Shakespeare's A Midsummer Night's Dream. This site discusses the character's history and his appearances in ballads, plays, movies, modern novels and television shows.
© copyright Allen W. Wright, 1997 - 2004.